People & Places with Pierce: The Happy Project
Happy is just a way to get people to smile," said Leonard "Porkchop" Zimmerman, creator of the Happy Project.
If you take a walk through downtown Augusta, it's hard to miss it.
"The whole Happy Project started in 2012," said Zimmerman. "It was an election cycle. I put 5 posters downtown and I noticed they disappeared, so I figured I'll put more up and then they disappeared too. I saw on social media people were taking them home with them."
"He has a real following so as soon as he's put out there on social media that it's available I have flocks of people coming in," said Kristin Varn, owner of Art on Broad.
"Whenever I go somewhere, somebody knows that I've got a stash of happy buttons and happy stickers," added Tricia Hughes of Augusta. "Everybody resonates with happy. It's a wonderful reminder to be happy."
Getting in on the Happy project is actually pretty simple. Just send in a self-addressed stamped envelope to: Happy, P. O. Box 501, Augusta, GA, 30903. You'll get back 5 happy stickers for free. Zimmerman says it's his way to spread the happy, something he could have used himself not long before this project took off.
"I had a partner named Brian who used to call me Porkchop and he passed away in 2006," said Zimmerman. "Brian was really the person who taught me what real love could be. He had a sense of humor on him and a potty mouth but you know it's just all those funny things about a person all rolled up into one. After being miserable for a while, I realized that if I was going to be happy, if anybody was going to make me happy, I was going to have to do it myself."
"It is simple and it's just happy and it's the robot," said Hughes.
"It changes their whole outlook on the day sometimes when they get a happy pin or come in and share one with somebody else," said Varn. "It's an uplifting thing."
"You never know what you're going to do that might turn into something bigger," said Zimmerman. "It's still going. He's still smiling. And now that little robot has gone all over the world. Just take the time to smile. Take the time to enjoy where you're at. Happiness is not that hard of a thing to have."
Stickers, buttons, and a mural, all a reminder that even on our darkest days, happiness is always just around the corner.
Visit Leonard's website for more information on the Happy Project.
All proceeds from the sale of Leonard's artwork goes toward the cost of making or mailing Happy stickers.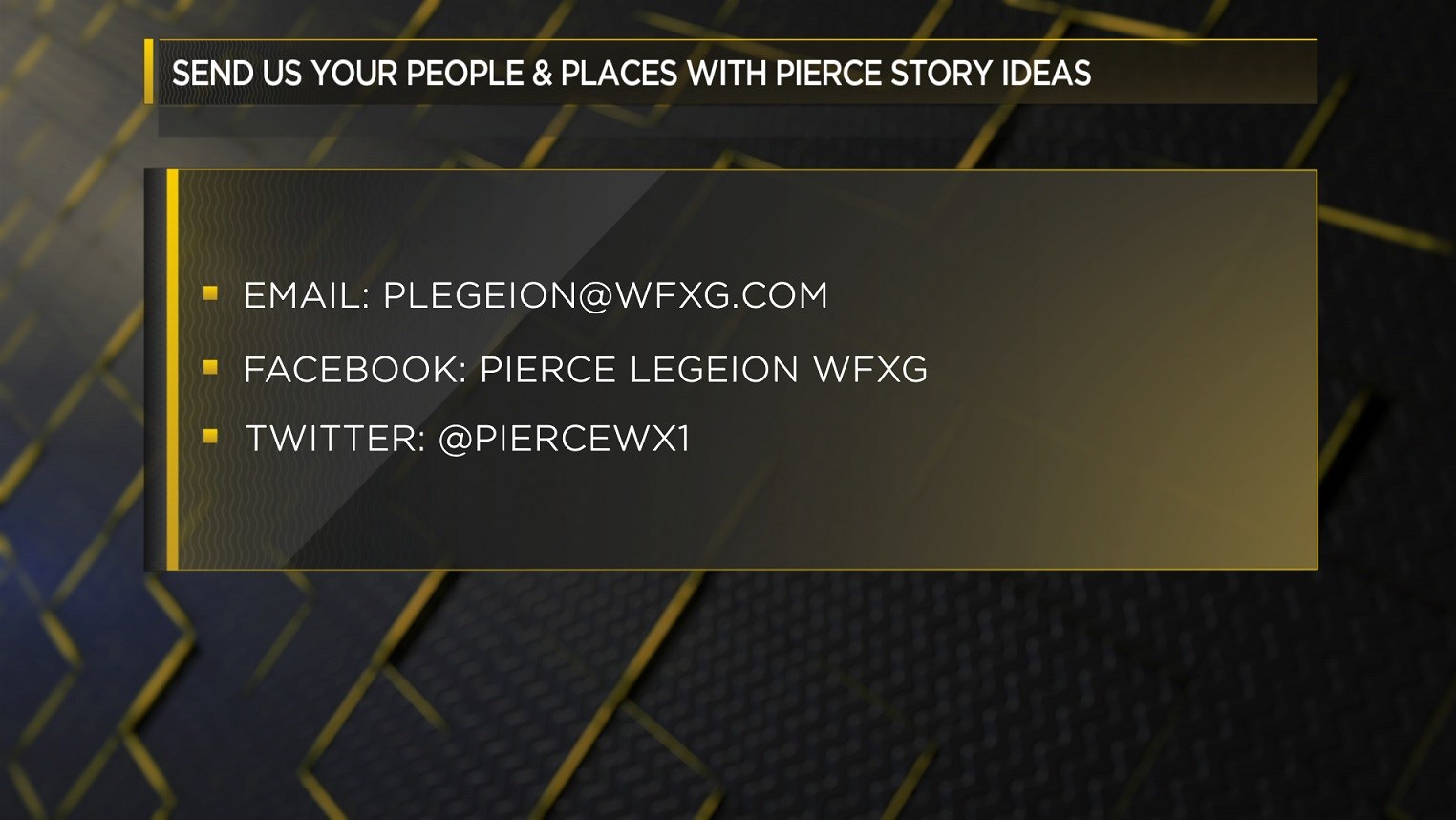 If you have a person or a place in the CSRA that you'd like to see featured on People & Places with Pierce, send Pierce an email or connect with him on Facebook or Twitter.